500+ Digital Product Creation Blueprint Course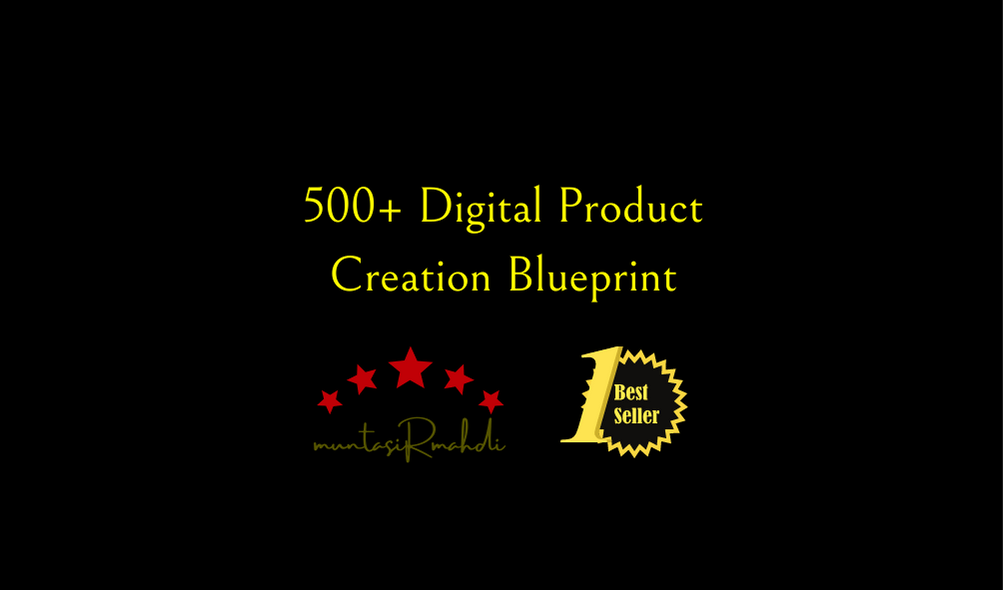 About Course
PRE ORDER is on!
'500+ Digital Product Creation Blueprint' is the first ever bangla course on Digital Product Creation.
The most unique syllabus, high quality video and up to date (… and preconceived) class topics and modules; made the course perfect for digital product businesses and for digital product creators.
Muntasir Mahdi shows from basics to professional level of digital product creation, in this invaluable digital product creation blueprint course. This 500+ digital product creation blueprint will help you create unlimited digital products for your digital product shop or store.
If you're a digital product owner or creator, then this course is perfect for you. This course is also suitable for those who doesn't have any product to start a business. Now you can create products from your home (…even with your phone) and without any hassle start earning a handsome amount of money in no time.
Support group: https://facebook.com/groups/muntasirmahdi
Show More
What Will You Learn?
What is Product/Service?

What is Digital Product/Online Service?

What is Digital Product Business/Online Service Business?

What is Digital Product Creation (DPC)?

Why Digital Product?

Types of Digital Products

Keyword Research

Niche Research

Digital Product Research

Target Audience/Customer Research

Competitor Research

Market Research

Must Have DPC Tools in details

Step by Step Blueprint of Digital Product Creation

Content Deep Diving

Research Data Analysis

Product Design Process and Finalization

Product Validation and MVP Analysis

Full Product Roadmap Creation and Analysis

Model/Version Improvement

Ready to Go (RTG) Digital Products/ Product Finalization

What are Micro and Nano Products?

Your first 100 Digital Product Ideas

Your first 300 Digital Product Ideas

Your first 500 Digital Product Ideas

Product Design Thinking Process

Product Development Mindset

10 Advanced Digital Product Tricks
Course Content