Follow these steps to purchase a course from this website
Visit muntasirmahdi.com and click on 'Courses' and you'll redirect here, directly.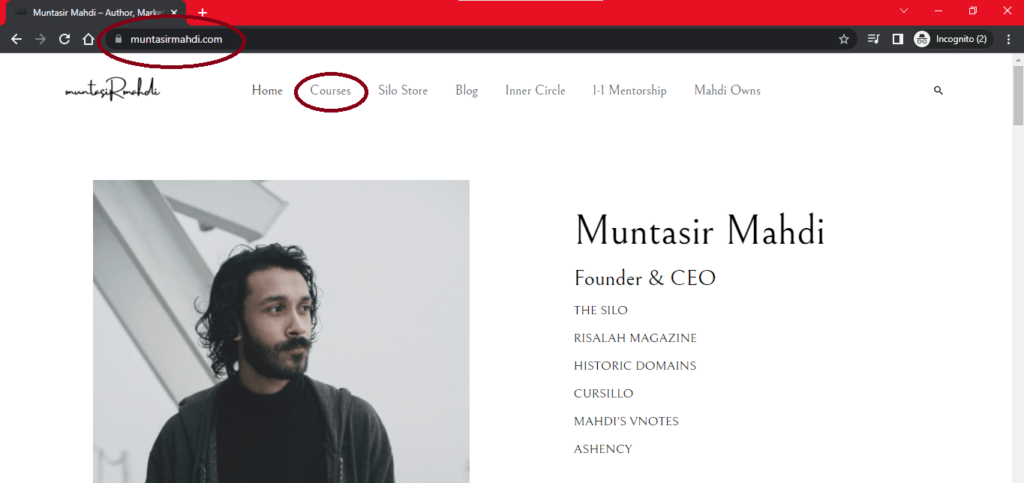 Or, you can visit, courses.muntasirmahdi.com, directly.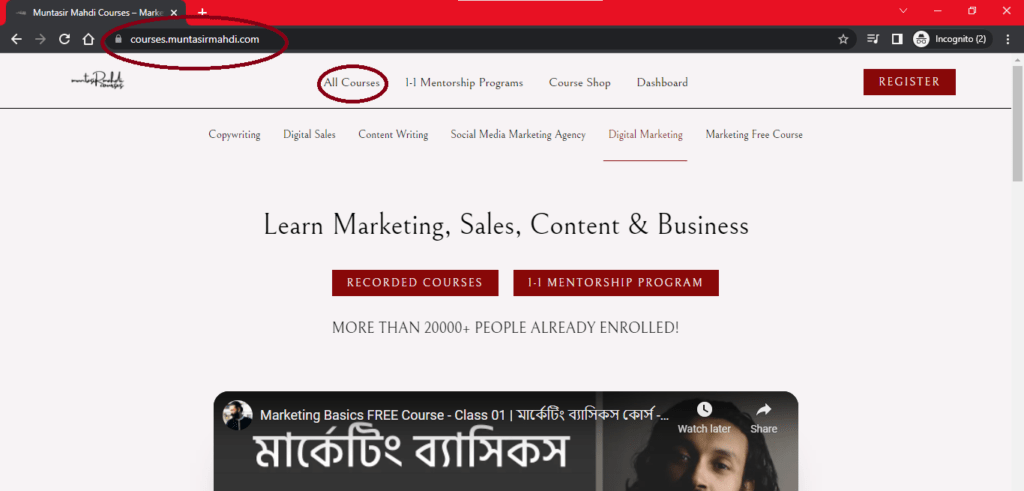 Now, if you already have an account in this website, please click on 'Dashboard' and then use your Email Address/Username and Password to login to this website.
But if you don't have an account, please click on 'Register' and a form will open. Please fill up the form with right information. After registering to this website, you'll be logged in automatically.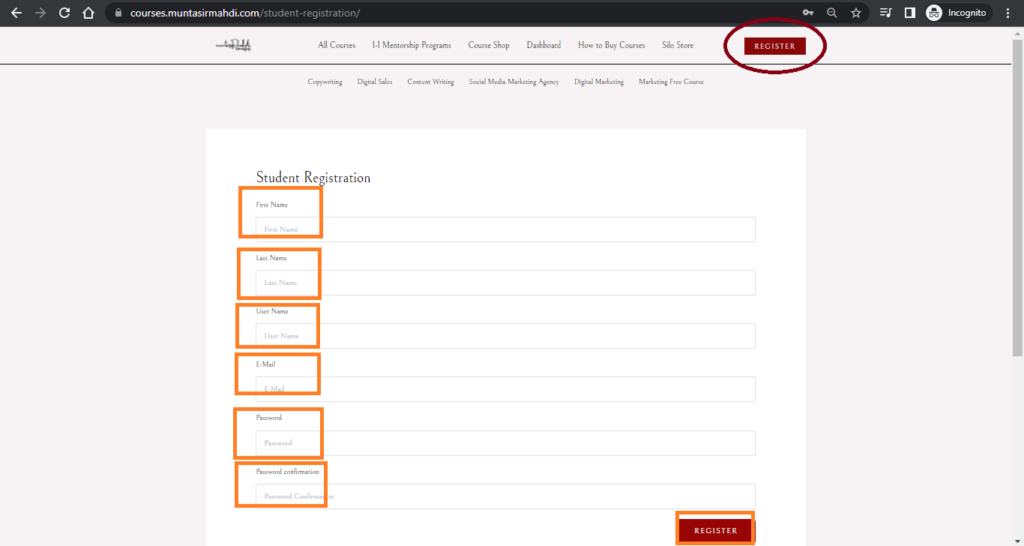 After logging in, your dashboard will look like this. If this page comes after registration or login; then you successfully created an account in muntasirmahdi.com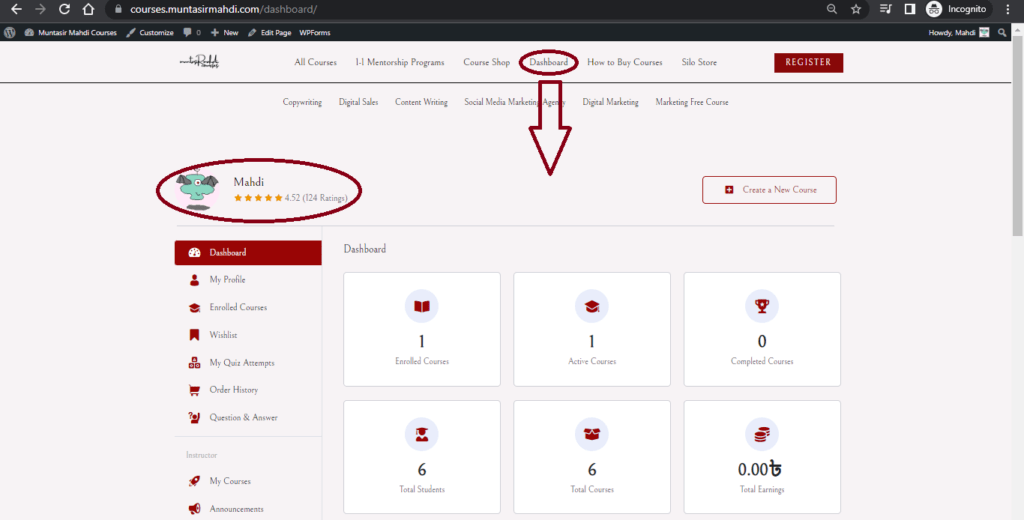 Click on 'All Courses' to choose your course to purchase and then click on a course, that you want to buy.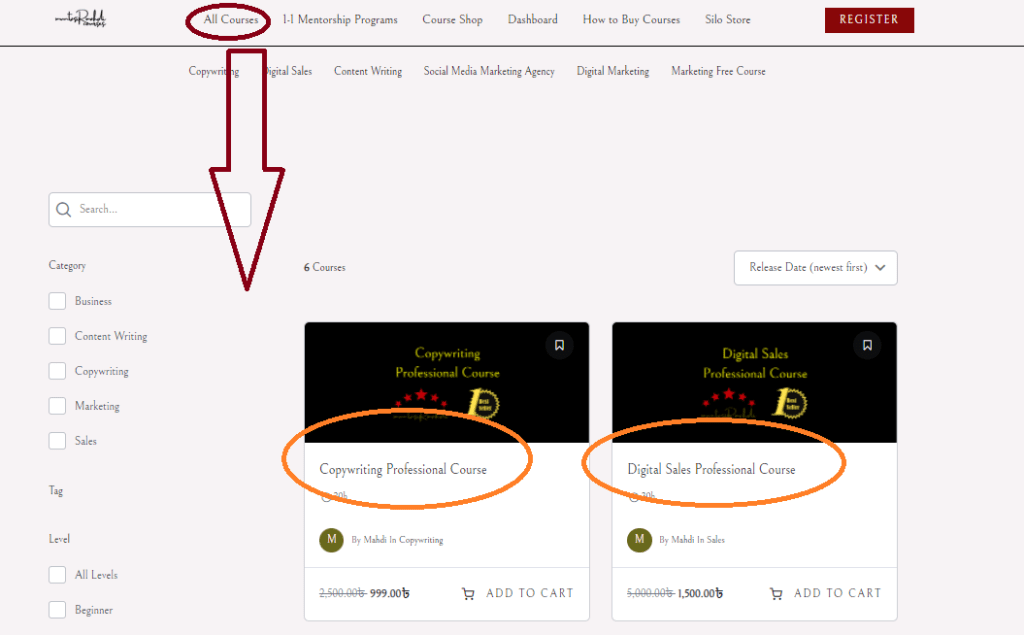 Click on 'All Courses' to choose your course to purchase and then click on a course, that you want to buy.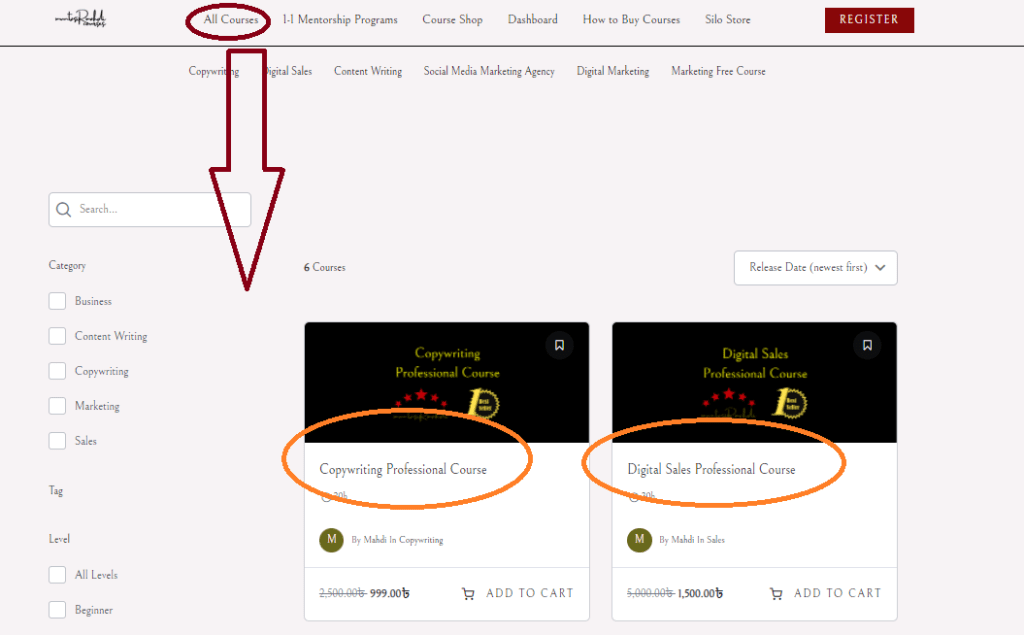 Let's say for instance, you want to buy content writing professional course. Now click on 'Content Writing Professional Course.'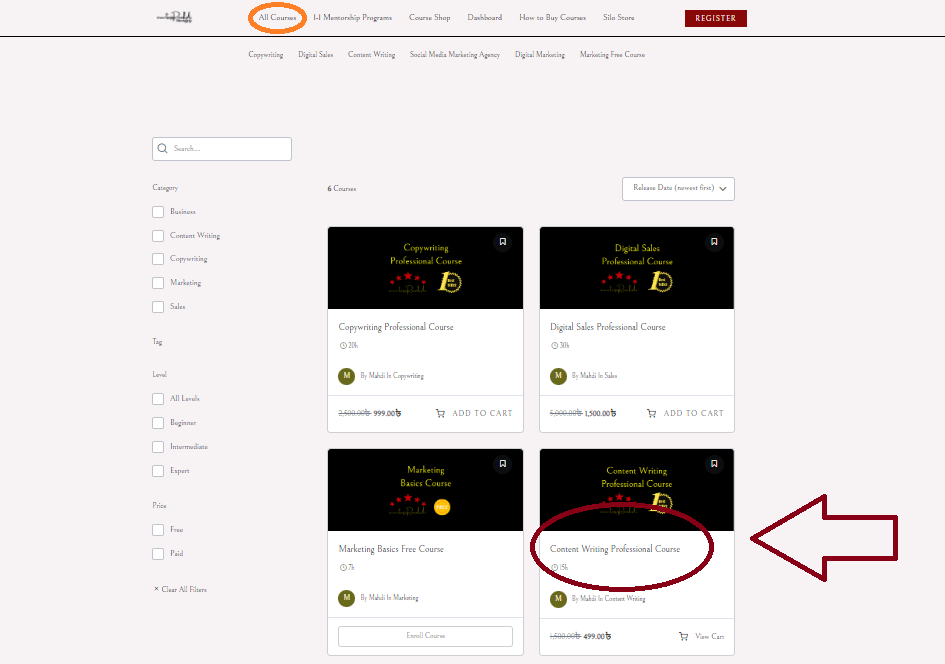 Now the course page will open. Read the course details attentively and then if you want to buy the course, click on 'Add to Cart.'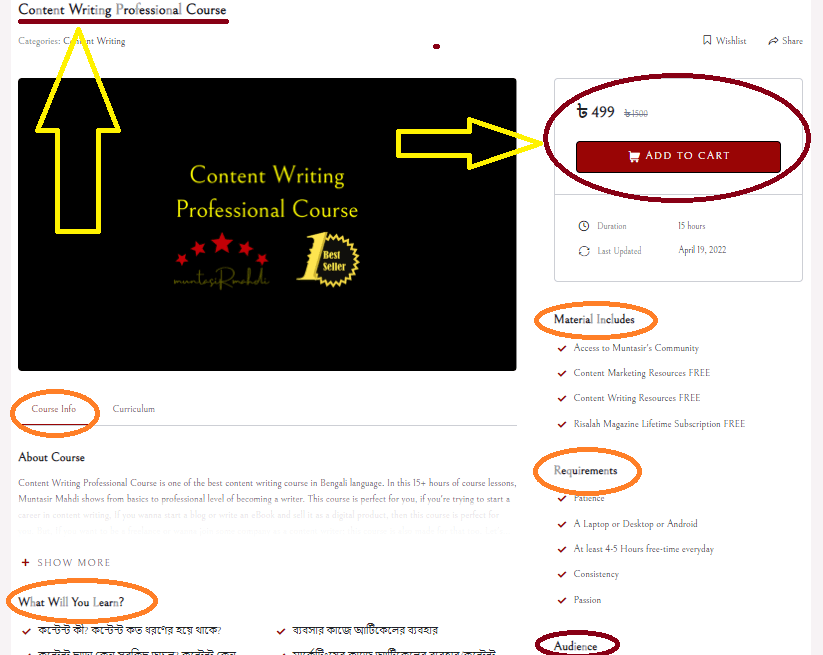 Now your course page will reload. And you will see this page. Now click on 'View Cart' button.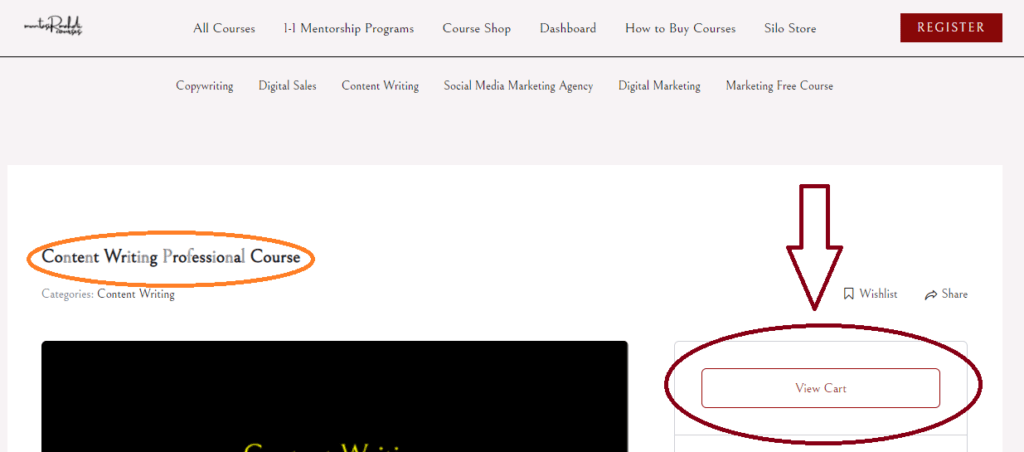 Now the cart page will open. If you have a coupon, use it from the coupon box. If you don't have a coupon, just ignore this box and directly click on, 'Proceed to Checkout' button.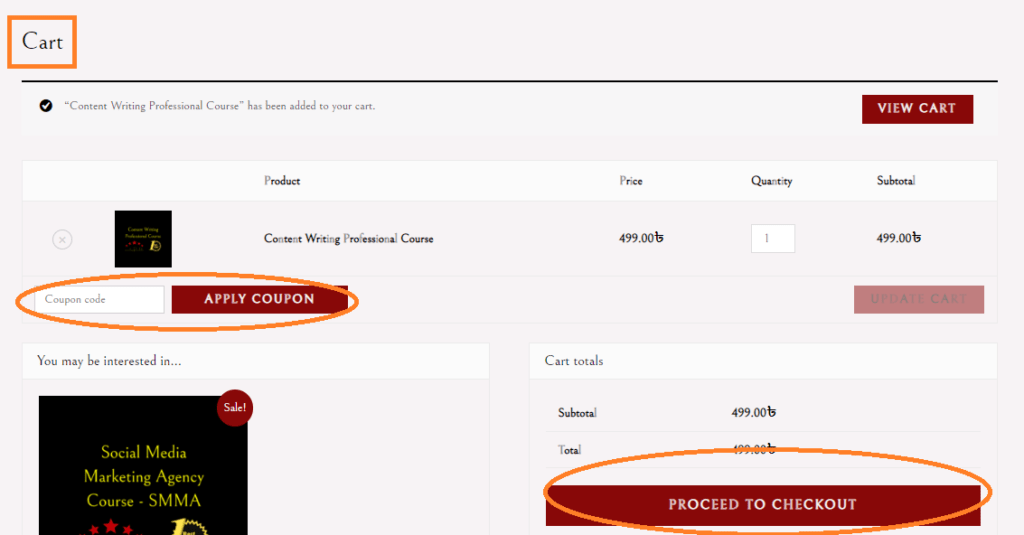 Now the checkout page will open. Fill up the form with every details.
After then pay the amount with any payment method you want.
These payment methods are available now

bKash: 01756783990 (Personal)
Nagad: 01756783990 (Personal)
Rocket: 017567839906 (Personal)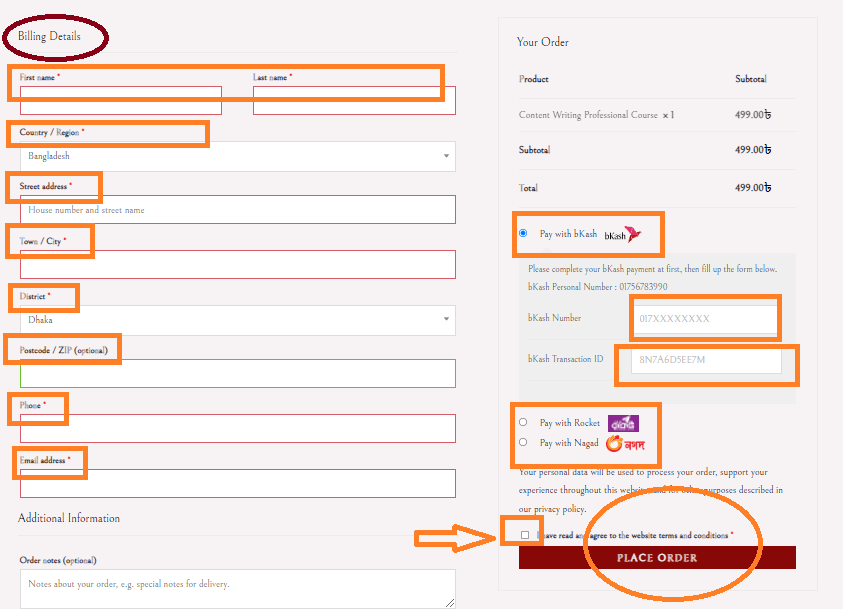 After paying the amount. Fill up the payment box with the bKash/Nagad/Rocket number and the transaction ID you have on your phone/agent. Don't forget to read and check the course privacy policy box and then click on 'Place Order' button.
After placing the order, if you see this message, 'Thank you. Your order has been received.', Congrats! Your ordered successfully.

Now remember, if you got any problem with your course in future, remember this 'ORDER NUMBER' so that we can solve your problem as fast as possible.

That's it. You successfully ordered a course.

After every order, please wait at least 5-7 hours to process and add the course to your dashboard.

In the meantime, if you got any question, you can always send a message here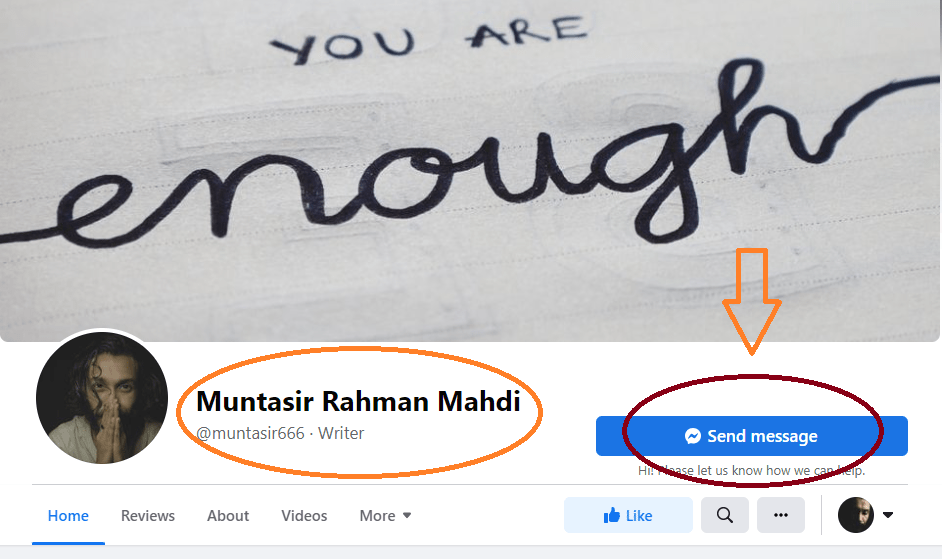 Now, where are my courses?

Please go to courses.muntasirmahdi.com and login to your account by clicking on, 'Dashboard.'

If you are successfully logged in, dashboard page will open and there, you'll find your courses. To find your courses, click on, 'Enrolled Courses.' There you go.